The Accessibility of the Late Medieval Goldsmith Guild of Bruges
Keywords:
goldsmiths, guilds, exclusivity, Bruges, late medieval
Abstract
The aim of this article is twofold. First, it offers an analysis of heredity and exclusivity in Bruges' late medieval goldsmith guild on the basis of prosopographical research. It examines family ties and the entrance of newcomers to this guild, thereby also exposing the flexibility of guild regulations. In second place, it focuses on the relationship between the perceived exclusivity of goldsmith guilds and the functioning of this guild in practice. In doing so, this article becomes a case study demonstrating the place of goldsmith guilds in debates concerning the nature of guilds.
Downloads
Download data is not yet available.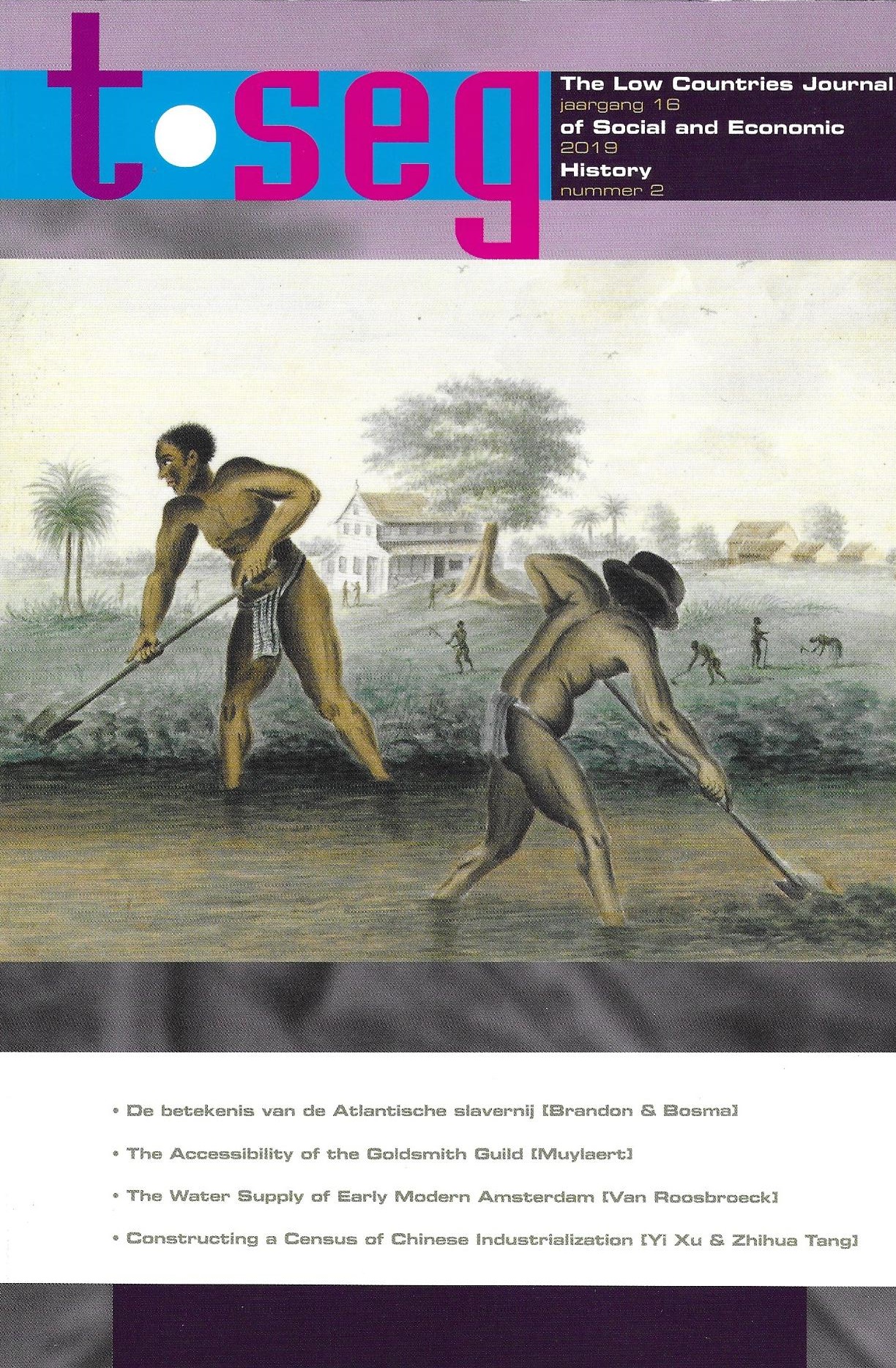 How to Cite
Muylaert, S. (2019). The Accessibility of the Late Medieval Goldsmith Guild of Bruges. TSEG - The Low Countries Journal of Social and Economic History, 16(2), 47–70. https://doi.org/10.18352/tseg.1020
License
Authors who publish with this journal agree to the following terms:
a) Authors retain copyright and grant the journal right of first publication with the work simultaneously licensed under a Creative Commons Attribution-NonCommercial 4.0 International (CC BY-NC 4.0) that allows others to share the work with an acknowledgement of the work's authorship and initial publication in this journal.
b) Authors are able to enter into separate, additional contractual arrangements for the non-exclusive distribution of the journal's published version of the work (e.g., post it to an institutional repository or publish it in a book), with an acknowledgement of its initial publication in this journal.
c) Authors are permitted to post their work online (e.g., in institutional repositories or on their website) prior to and during the submission process.
Authors are explicitly encouraged to deposit their published article in their institutional repository.