Van regionaal naar globaal. Wat kunnen we leren van internationaal vergelijkend historisch onderzoek naar arbeid en gender?
Keywords:
arbeid, gender, global history
Abstract
This article aims to bring together three different long-term, global comparative studies on women's work in three sectors: the textile industry, domestic service and sex work from the seventeenth century to today. Although there were notable differences between developments in these three occupations over time, it is clear that they all represent the ubiquitous precarity that runs through the history of work. Instead of viewing precarious labour as a novel development, history shows that the ILO model of 'standard employment' is an exception in history. Both in the Global North and in the Global South, at least half of the world's historical population – women – often worked in underpaid, poorly organized jobs, under unequal power relations. However, despite these consistent practices of subordination, this article also highlights that within the given constrictions, female labourers who were formally powerless could exert considerable agency, using informal networks and power mechanisms that often emerged from the inherent intimacy of the labour relations they were involved in.
Downloads
Download data is not yet available.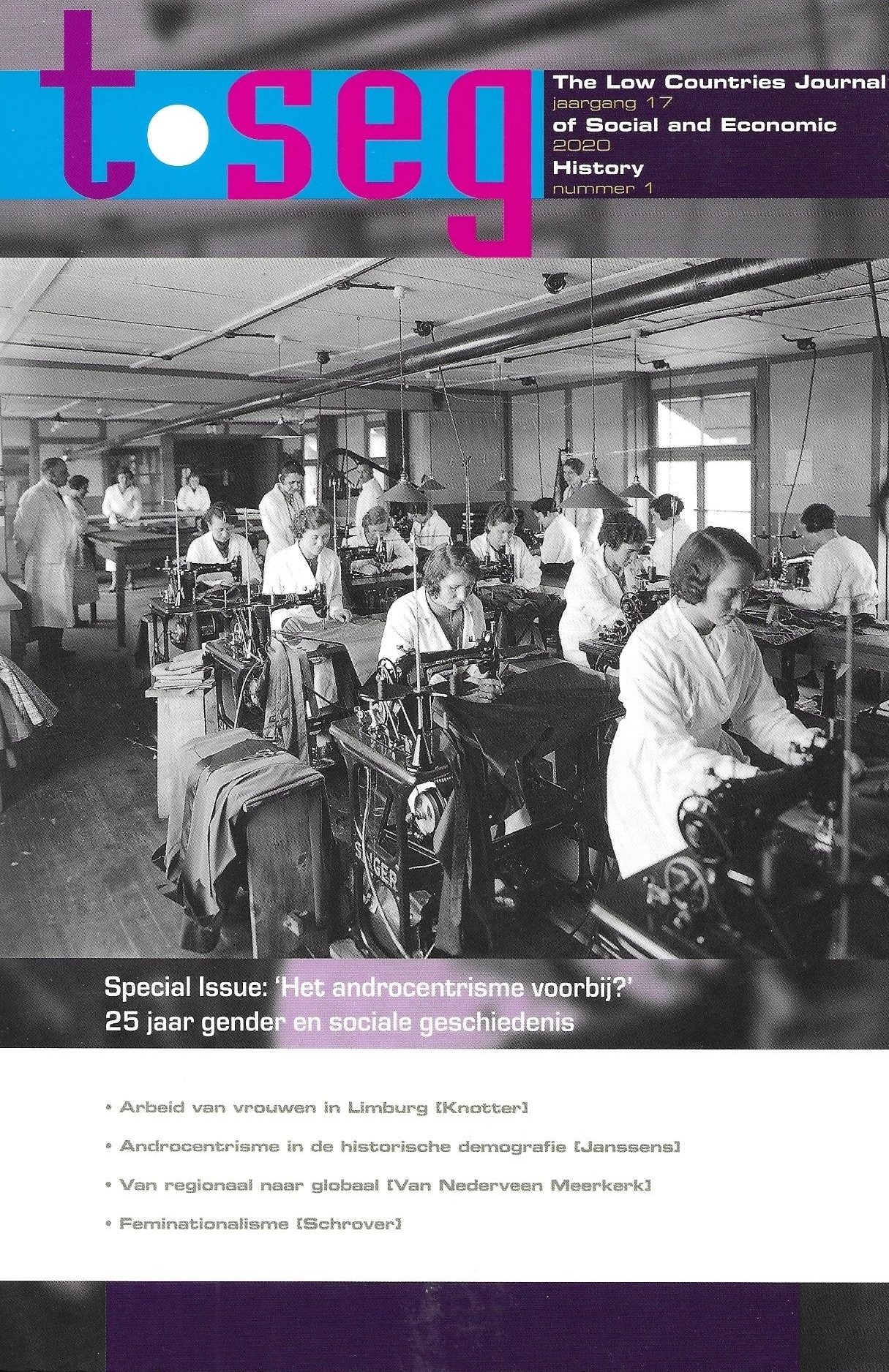 How to Cite
Van Nederveen Meerkerk, E. (2020). Van regionaal naar globaal. Wat kunnen we leren van internationaal vergelijkend historisch onderzoek naar arbeid en gender?. TSEG - The Low Countries Journal of Social and Economic History, 17(1), 77–96. https://doi.org/10.18352/tseg.1126
License
Authors who publish with this journal agree to the following terms:
a) Authors retain copyright and grant the journal right of first publication with the work simultaneously licensed under a Creative Commons Attribution-NonCommercial 4.0 International (CC BY-NC 4.0) that allows others to share the work with an acknowledgement of the work's authorship and initial publication in this journal.
b) Authors are able to enter into separate, additional contractual arrangements for the non-exclusive distribution of the journal's published version of the work (e.g., post it to an institutional repository or publish it in a book), with an acknowledgement of its initial publication in this journal.
c) Authors are permitted to post their work online (e.g., in institutional repositories or on their website) prior to and during the submission process.
Authors are explicitly encouraged to deposit their published article in their institutional repository.