Arbeid van vrouwen in Limburg in de twintigste eeuw: een stille revolutie
Keywords:
Vrouwenarbeid, Limburg
Abstract
Female labour force participation declined in Limburg from a relatively high level at the start of the twentieth century to a relatively low level at the end of that century. In this article this "silent revolution" is analysed by focussing on the development of women's labour in agriculture, in the South Limburg mining district, and in the Maastricht glass and pottery industries. The high level of female labour force participation was, firstly, caused by a high labour input of women in small farming predominating in Limburg agriculture well into the 1950s, secondly, by the many women, both married and unmarried, employed in the Maastricht glass  and pottery works. In the mining districts, by contrast, women's paid labour was almost absent (apart from employment of young, unmarried women in the clothing industry). The relative decline of female labour in the Province of Limburg is foremost a consequence of the growth of mining relative to agriculture. But in agriculture and the Maastricht industries female labour declined as well, due to the exodus of young women out of agriculture in the first, and of changes in production and employers' policies in the second case. 
Downloads
Download data is not yet available.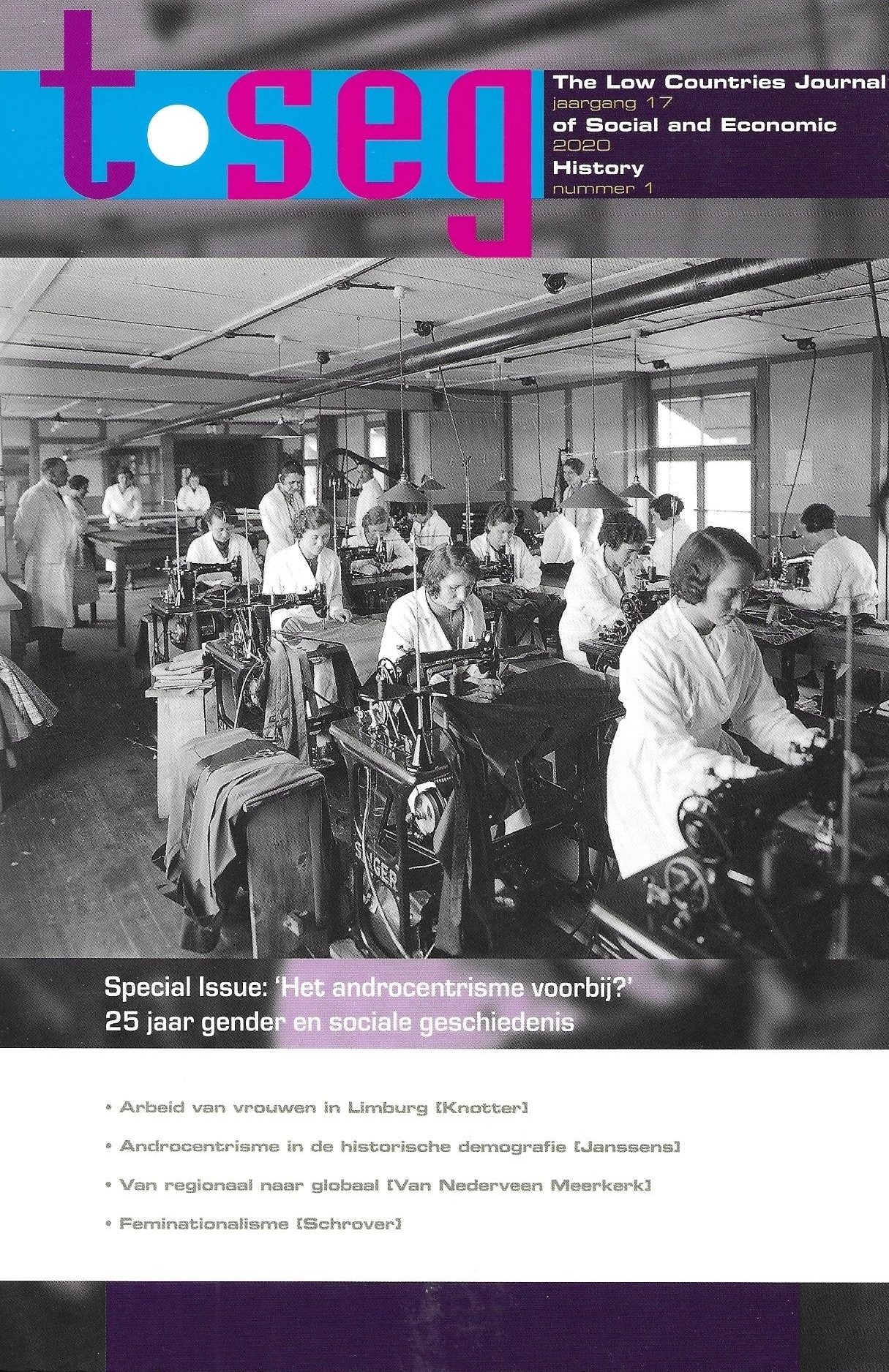 How to Cite
Knotter, A. (2020). Arbeid van vrouwen in Limburg in de twintigste eeuw: een stille revolutie. TSEG - The Low Countries Journal of Social and Economic History, 17(1), 15–52. https://doi.org/10.18352/tseg.1127
License
Authors who publish with this journal agree to the following terms:
a) Authors retain copyright and grant the journal right of first publication with the work simultaneously licensed under a Creative Commons Attribution-NonCommercial 4.0 International (CC BY-NC 4.0) that allows others to share the work with an acknowledgement of the work's authorship and initial publication in this journal.
b) Authors are able to enter into separate, additional contractual arrangements for the non-exclusive distribution of the journal's published version of the work (e.g., post it to an institutional repository or publish it in a book), with an acknowledgement of its initial publication in this journal.
c) Authors are permitted to post their work online (e.g., in institutional repositories or on their website) prior to and during the submission process.
Authors are explicitly encouraged to deposit their published article in their institutional repository.